Ade Adepitan MBE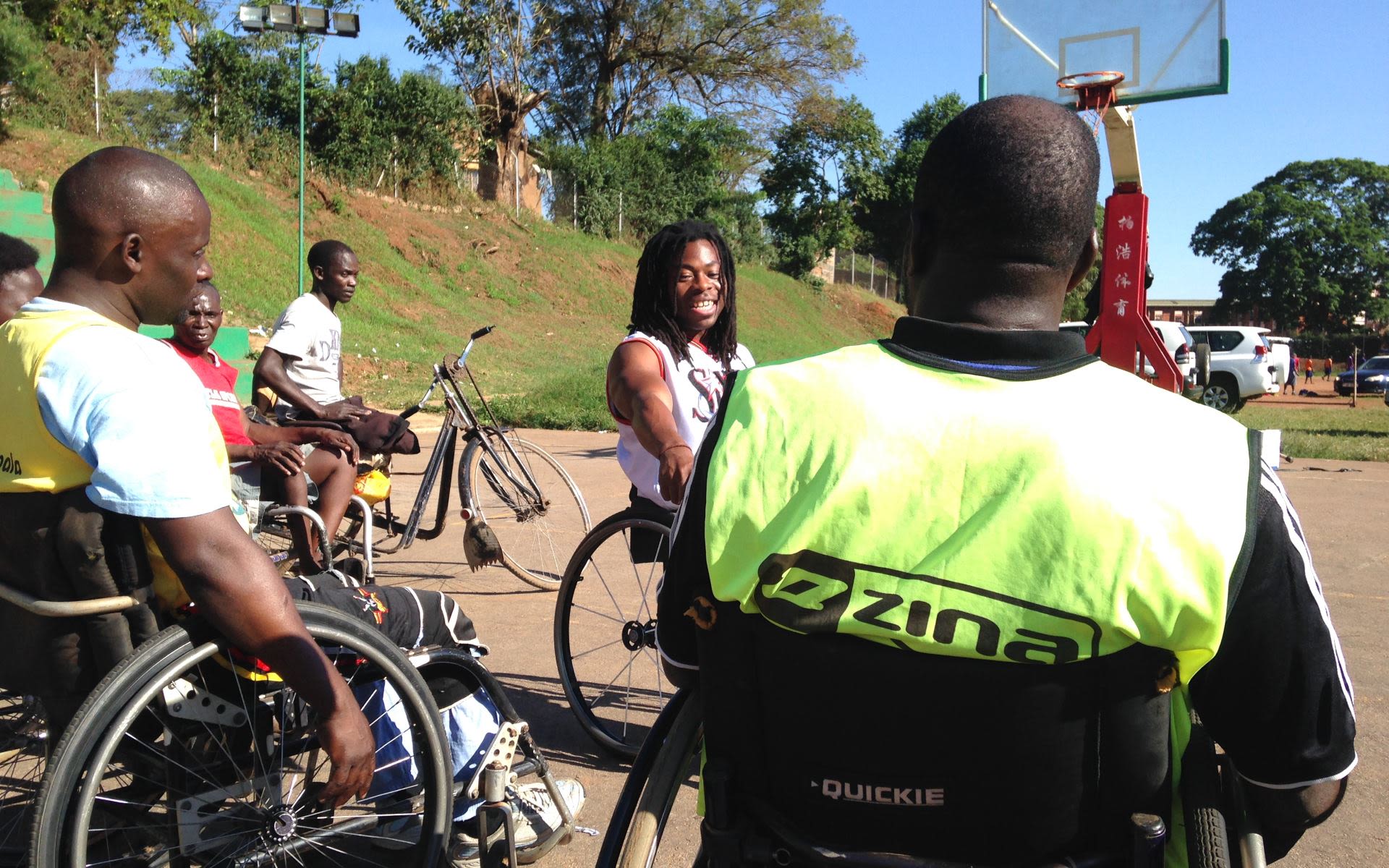 About
After being afflicted with polio as a youngster, Ade refused to let disability get in the way of his love for sport and became 'the Michael Jordan of wheelchair basketball.' He represented GB at the European and World Championships, and won Paralympic bronze. He has since trekked through rainforests and hauled himself to the top of a 5,000' volcano. Ade describes how he realised his condition wasn't a big obstacle, and how we can all set our own boundaries.

Biography

After being struck with polio as a youngster, Ade went on to compete on an international level. Known as 'The Michael Jordan of wheelchair basketball,' he represented Great Britain at the European and World Championships and the Sydney Olympics, and won bronze in Athens.

Ade has since taken part in the documentary series Beyond Boundaries, in which he trekked through rainforests, deserts, rivers and mountains in Nicaragua. In one episode he pulled himself to the summit of a 5000ft volcano - without the wheelchair.

In presentations Ade describes how a couple of physiotherapists spotted him in a supermarket and asked if he'd like to go to the Junior Wheelchair Games. Ade was so inspired by the players he met that the wheelchair ceased to be an obstacle to sport.

He also talks about being motivated by his parents' ambition in bringing him to England and opening up new possibilities. It taught him not to accept unnecessary boundaries.

Away from competitive sport Ade has worked as a TV presenter, reporter and film maker for Channel 4 and the BBC. He also appears in the famous network idents. He is a patron for the Association of Wheelchair Children, Whizz-Kidz and Scope.
About Your Host
JLA
14 Berners Street, Westminster, London,
W1T 3LJ
JLA was established in 1990. There are now 33 agents and support staff based in our central London offices – booking speakers, presenters and performers for more than 2000 corporate client events each year.

As the UK's biggest specialist agency we have unparalleled buying power and industry knowledge. Drawing on established relationships and a constant flow of client feedback, our agents / account managers offer informed and impartial advice on every imaginable brief.

We like to stand out in other ways too. JLA publish the annual Index directory and host regular Speakers Breakfasts with motivators, business leaders and opinion formers. And each September we stage The Real Variety Show, where 850 guests join us to preview up-and-coming comedy artists.

Over three decades we've sought to build a reputation for uncovering new talent as much as securing headline names.
Your event is secured with the
Asemblr Guarantee