Cardinal Room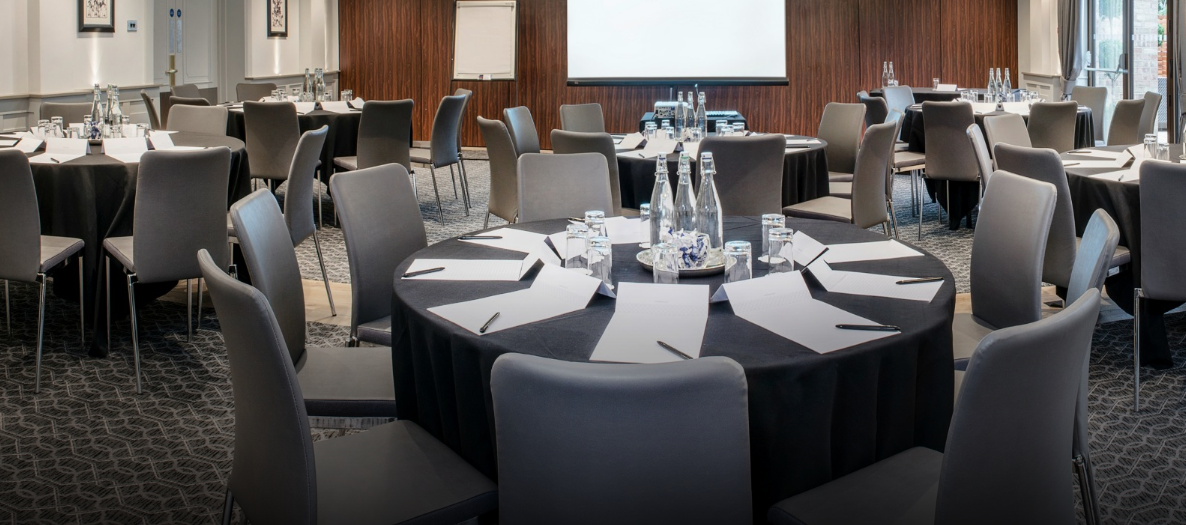 About
Each space is neutrally but stylishly decorated, creating a classic backdrop for productive meetings and grand events alike - with the latest technology and free WiFi throughout.


Cardinal Room Measurements
Cardinal Room Layout Options
About Your Host
Oxford Spires Hotel
Abingdon Road, Oxford,
OX14PS
A stay at Oxford Spires Hotel, Oxford gives you the best of both worlds. Set upon miles of beautiful parkland alongside the Thames, this renowned venue is a leisurely 15-minute walk from Oxford's city centre.

An elegant destination for both leisure and business travellers, the Oxford Spires has an array of modern amenities to complete its riverside location, making it ideal for meetings, conferences, wedding, or special gathering. No matter the occasion, you'll enjoy our beautiful grounds, garden views, spa and leisure club, and flexible event spaces—as well as appreciate our free onsite parking and free Wi-Fi throughout the hotel.
Oxford Spires Hotel Features
Your event is secured with the
Asemblr Guarantee